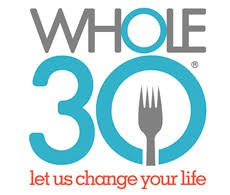 *includes Daily Whole30 journal
New Year. New You. Best You!
Whole body detox from the inside out.
Commit completely for 30 days and change your life. Inspired fitness is now offering Whole30 small group challenges. Kick off your NEW YEAR with a NEW YOU and register for the Whole30 today.
Program Benefits:
• Increased energy
• Decreased aches and pain
• Weight loss
• Clearer skin
• Gut healing
• Blood sugar stabilization
• Better sleep
• Clearer mental function
• Restore a healthy relationship with food
• Reduce cravings
Some Basics:
Yes to: Real food. Lots of it!
No to:
• Alcohol
• Added sugar
• Gluten
• Legumes
• Dairy
Program includes:
• Weekly meetings including an informational meeting
• Private Facebook group for added support
• Daily Whole30 journal
When:
All meetings:
Monday 5:45-6:45PM
1/7/19: Ground zero
1/14/19: Meeting #1
1/28/19: Meeting #1
2/4/19: Meeting #3
2/11/19: Meeting #4




Take control of your nutrition with a customized program by a Certified Nutritionist!
Why Not Get Started Today?